VC Advocates Green Chemistry at ICEESR Academia/Industry Forum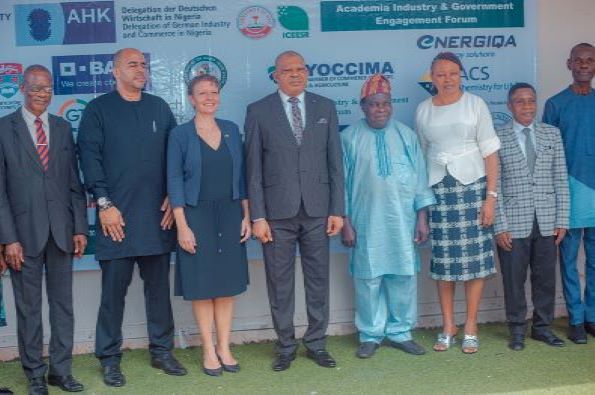 The  Vice Chancellor, Professor Nyaudoh Ukpabio Ndaeyo has advocated for circular economy  models  to  tackle wastages and mitigate climate change in the country. He stated this while declaring open an engagement forum with the them" Circular Economy :Activating Greener Minds Among Academia, Industry and Government Practitioners", which took place at Watbridge Hotel, IBB Avenue ,Uyo.
At the event  which was organised by  the International Centre for Energy and Environmental Sustainability Research (ICEESR ), UNIUYO; Professor Nyaudoh Ndaeyo  said that circular economy remains the only option to go, because the linear  economy type of production has proven to be inefficient.