NAAT – UUB Congratulates Acting Registrar on appointment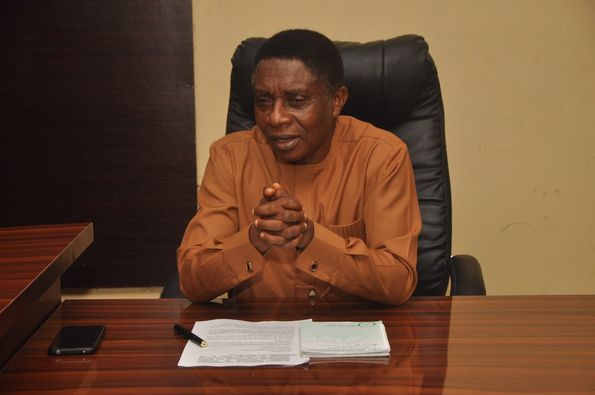 The Acting Registrar of University of Uyo, Uyo, Mr.Linus T. Okoko, recently received the Executives of National Association of Academic Technologist ( NAAT ) on a courtesy call at the Council Chamber.
Addressing the Acting Registrar, the Chairperson,Comrade Mary E . J. Inyang, thanked the Acting Registrar for creating time to receive them, she congratulated Mr Okoko on his appointment and pray God to see him through in the office and pledged their support to the Acting Registrar and the Management Team.
The Chairperson later presented the following requests before the Acting Registrar.
-Employment of more technologists
-Promotion of members from Contiss 14-15
-Re-establishment of equipment maintenance unit
-Staff development for technologists, among other issues were presented before the Acting Registrar.
Mr. Okoko thanked the EXCO for the good wishes and called on them to continue supporting the Vice-Chancellor and the Management Team to move the University forward . He addressed the issues and promised to tender their request before the Management.