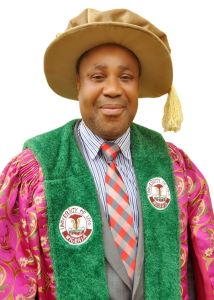 Dr. Imoh Etise Markson was born in 1971 at Edemya, Ikot Abasi Local Government Area of Akwa Ibom State. He attended Methodist Primary School, Ibekwe, from 1977 to 1982 and obtained his First School Leaving Certificate, ( FSLC ). He thereafter enrolled at Secondary Commercial School Ibekwe in 1982 and had his General Certificate in Education ( GCE O Level ) in 1987.
He proceeded to the University of Uyo in 1992 to study for B.SC degree in Accounting. He successfully completed the degree programme in 1997. He also studied and earned a Master of Business Administration MBA, degree in Accounting from the University of Uyo in 2008; a Postgraduate Professional Diploma in Accounting from the Nigeria College of Accountancy, Jos, 2010 and Doctorate Degree ( Ph.D ) in Accounting in 2021.
He as well studied and earned a Professional Diploma in Purchasing and Supply Management. Dr. Markson also earn Certificate in Auditing Forensic Studies, Basic Intelligence and Detective Studies as well as Peace and Reconciliation Studies all in 2018. These provide booster to his efficiency in service.
Dr. Imoh  Etise Markson served briefly in the private sector as an Accountant ( 1998 – 2001 ),when he entered the University of Uyo employed as Accountant 11. Through hard work, Dr. Markson enjoyed regular promotion through the ranks to become a Deputy Bursar in 2016. During this time, he served creditably in various units of the Bursary of the University such as Final Account and Report; Classification and Ledger; Fixed Asset and Budgetary Control. Until his appointment as University Bursar, he was the Deputy Bursar in Charge of Finance and Accounts.
Dr. Imoh Markson has held many other positions of responsibilities within and outside the University including the President, University of Uyo Staff Multi – Purpose Cooperative Society; Managing Director UNIUYO Microfinance Bank Ltd, among others. He also attended many conferences, Seminars and Workshop, won several Awards and , is a member of several Accounting related Professional Bodies.
Dr. Imo Markson who has since assumed duty as Bursar, is an ordained Minister of the Redeemed Christian Church of God. His hobbies include reading, designing and Computing. He is married with four ( 4 ) children.