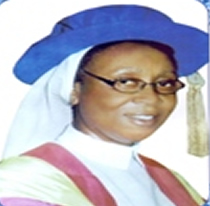 When the defunct University of Cross River State came into being in 1983 one of its foundation faculties was the Faculty of Arts with the eminent scholar of communication and Language, Professor Solomon, O. Unoh as the first dean (1983- 1987).
Some of the foundation departments were: English, Communication Arts,Fine Arts, Creative Arts, History, Philosophy and Religion and French. Prof Solomon Unoh was succeeded by Prof. Alan Herbert (1987).
Late Prof Emmanuel D. Akpan, his successor, saw the university through the transitional period.
In October 1991, the Federal Government of Nigeria took over the state University and the name was changed to University of Uyo.
The late professor Monday Abasiattai, a historian succeeded Prof. Emmanuel Akpanin 1993 and served as dean of the faculty until 1997.
Within this period the faculty increased in number to ten departments, the Department of Fine and Industrial Arts was later excised from the faculty and added to the Faculty of Environmental Studies on the recommendation of the 2005 Accreditation panel and the faculty was left with nine departments.
The faculty offers
BACHELOR OF ARTS DEGREE:
(B. A) – Communication Arts, English, Foreign Languages, History and International Studies, Linguistics and Nigerian languages, Philosophy, Religious and Cultural Studies, Music, Theatre Arts.
Visit Faculty official website or Journal Site