HEAD OF DEPARTMENTS FACULTY OF BASIC MEDICAL SCIENCES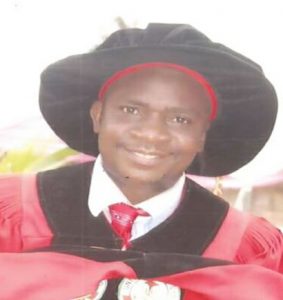 Dr Aniekan Imo Peter is a Senior Lecturer in the Department of Anatomy, Faculty of Basic Medical Sciences, College of Health Sciences of the University of Uyo, Academic qualifications are as follows: Bachelor of Science Degree in Human Anatomy, Bachelor of Medicine and Bachelor of Surgery and A masters of Science Degree all from the University of Calabar, Calabar, Nigeria, and a Ph.D in NeuroHistology, with Distinction from the Department of Anatomy, University of Uyo. Uyo, Nigeria.
An Alumni of the Post Doctoral Research Fellowship of the prestigious University of Kwazulu Natal , Durban, South Africa , Where I was outstanding in Nano-toxicological Research. Morphology and reproductive endocrinology. I specialize in NeuroAnatomy, reproductive endocrinology and Histology.
Grants: I have won numerous grants including travel grants from international Brain Research Organization in 2012, International Society for Neurochemistry in 2013 and TeTFUND in 2014. UKZN postdoctoral awards in 2016 and 2017.
College of Health sciences UKZN grant award in 2017 and the University of Harvard Scholarship to Pursue a Postgraduate certificate in Research , epidermiology and Clinical Practice at Harvard Medical School Boston in 2018.
Publications/ post graduate supervision: I have 70 publications 9 in local Journals and 61 in international journals all over the globe, perhaps one of the most widely published scholar from the University of Uyo.
Out of this 20 articles are in very top journals including, Andrology, Andrologia, Toxicology reports and Toxicological Research. I have supervised 4 master's thesis and A Ph.D Dissertation. I have also mentored numerous students to achieve their academic dreams.
Leadership Positions: I have held numerous positions in the Department and Faculty including, Examination officer, Acting Post Graduate Coordinator, BSc project and Seminar Coordinator,. Chairman Curriculum Committee, Chairman Ethical Committee and Student Staff Adviser for 8 years. Faculty Ethics committee, Faculty Journal Committee, Faculty animal house committee and faculty board member. In the college I am in the Appointment and Promotion Committee, I have also served as National Secretary of Association of Medical Doctors in Academics, Secretary Nigerian Medical Association, Akwa Ibom State Chapter, NEC member Nigerian Medical Association, among others.
Conferences/ Professional Associations. I have presented papers in 14 Local conferences and 10 international conferences and workshops.
I am a member of Nigerian Medical Association, Society for Experimental and Clinical Anatomy of Nigeria, Anatomical Society of Nigeria, Neuroscience Society of Nigeria, International Brain Research Organization International society of Neurochemistry, Society for Neuroscience (SfN), American Association of Anatomy(AAA), Canadian society of Neuroscience and Anatomical Society of Southern African (ASSA).