ABOUT THE DIRECTORATE OF INTERNATIONAL PROGRAMMES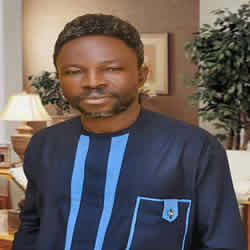 The Directorate of International Programmes (DIP) was established in 2005  to provide international exposure to their home staff and students in teaching, research and international collaboration. To be able to achieve these, the directorate engages in capacity building services to staff and students of the university of Uyo; coordinates international linkages, exchanges and collaborations to improve the quality of teaching, research and networking capabilities of staff and students of the university of Uyo; and contributes to raising the international profile of the university of Uyo.
Currently, DIP is working to position itself as a capacity building hub for staff and students by offering training services in critical areas as grant writing and application; promoting research and making research outputs visible; supporting international research collaboration and competition for international academic Fellowship; facilitating postgraduate admissions for staff and students who may want to take advantages of TETFUND and related grants to study in credible institutions abroad; and funding internship in critical technical, ICT, GIS and engineering related fields. The current Ag Director of the directorate is Emmanuel M. Akpabio, who also doubles as the chair of the directorate's advisory panel.
Contact for the Directorate
e-mail: dip@uniuyo.edu.ng
Mobile: +2347018585344
Twitter: @UniuyoP
Facebook: Uniuyo-International Programmes