UNIUYO governing council ratify new appointments and extend the tenure of principal officers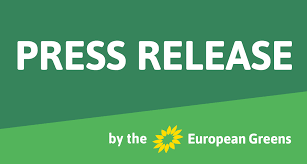 University. They are: The Deputy Vice-chancellor (Administration), Professor (Mrs.) Enoidem B. Usoro, who before her present appointment had recently completed her (2) year term as Deputy Vice-chancellor (Academic), as well as the Deputy Vice-chancellor (Academic), Professor Anthony P. Udoh, a onetime Dean of the University of Uyo Post Graduate School.
The ratification of the appointment of the two (2) Deputy Vice-Chancellors, by the Governing Council, was based on the recommendation of the University of Uyo Senate which had at its 118th meeting held on Wednesday, March 24, 2021 recommended the appointments of Professor Enoidem B. Usoro and Professor Anthony P. Udoh as Deputy Vice-Chancellor Administration and Academic, respectively.
The University Governing Council had also at the same meeting approved the extension of tenure, by one (1) year, for two (2) Principal Officers of the University. The Principal Officers affected are the Registrar and Secretary to Council, Mr. Aniediabasi D. Udofia as well as the University Librarian, Professor (Mrs.) Ahiaoma F. Ibegwam. Both Principal Officers were prior to the extension required by law to complete their ordinary tenure in office later in the year.
Furthermore, the University Governing Council at the same 93rd meeting approved the massive promotions of deserving, qualified and duly recommended teaching and nonteaching staff to various ranks.
The promotions span across different Departments and cadres in the University. Council undertook this exercise to ensure that the organs of the University run smoothly and also to bring to date promotions and proper placement staff. This is line with the established reward and welfare policy of the University of Uyo.
The 8th University of Uyo Governing Council congratulates all the beneficiaries while urging them to maintain diligence in Service.
Mr. Aniediabasi D. Udofia
REGISTRAR AND SE RETARY TO COUNCIL
UU/DIPR/2000/57/VOL.2/354 April 01, 2021