Release on Increased in Sundry Charges For New Students from 2021/2022 Session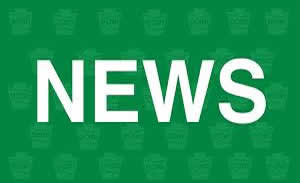 University of Uyo, Uyo
(Office of the Registrar')
PRESS RELEASE
The attention of the Management of the University has been drawn to unverified information circulating in the social media about an increase in sundry charges of the University of Uyo.
Accordingly, the Management led by Vice-Chancellor, University of Uyo, Professor Nyaudoh Ndaeyo is pleased to inform all stakeholders, the university community and the general public that the sundry charges of the university has not been increased with regards to the returning students in the University.
However, as a result of the current economic crunch and the need for the University to be better positioned, the University Management in its expanded Management meeting had deliberated and reached a logical conclusion to Increase sundry charges payable by the freshmen with effect from 2021/ 2022 academic session. This decision to minimally increase the sundry charges only affects the freshmen.
As students-friendly Vice-Chancellor, Professor Nyaudoh Ndaeyo appreciates living in harmony and tranquillity with students and staff of the University. He, therefore, advocates for peace and calmness, as the rumour of hundred percent increase is baseless and should be ignored.
Meanwhile, the Vice-Chancellor welcomes all Freshers, Returning Undergraduate and Post-graduate students to the commencement of lectures for 1st Semester 2021/2022 Session.
Thank You
Signed
Lnus T, Okoko                                                     UU/REG/131//VOL.IV/369
Acting Registrar                                                   JANUARY 06,2023